What a Setting!
It was 21st October 2014 in unmatchable location – Natural History Museum London. It was very very special occasion – 50th year of Wildlife Photographer of the Year. Event unfolded with legendary Frans Lanting and Liz Bonnin announcing winners for Young Wildlife Photographer of the Year, Then the Adults Category followed..I was almost blank, waiting to see Divine snake on big screen and waiting to hear "Raviprakash SS from India". And then Frans announced my name, I was conferred with medal and certificate. Liz asked couple of questions on stage.. Ah what a moment it was..to represent Western Ghats and India on BIG stage.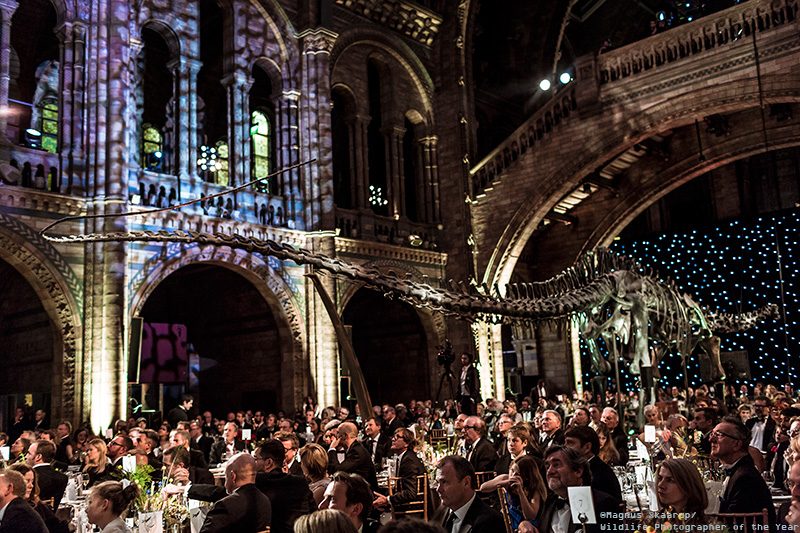 The Moment Divine!
Then there was another unforgettable moment, Sir David Attenborough announcing nominees for grand prize with Duchess of Cambridge Kate Middleton on stage. "Divine Snake from Raviprakash SS" sounded phenomenal!! Though grand prize went to legendary Michael 'Nick' Nichols, it still gives goosebumps when I think that I was also one of the contenders for it. Also later Sir David Attenborough congratulated & appreciated my image!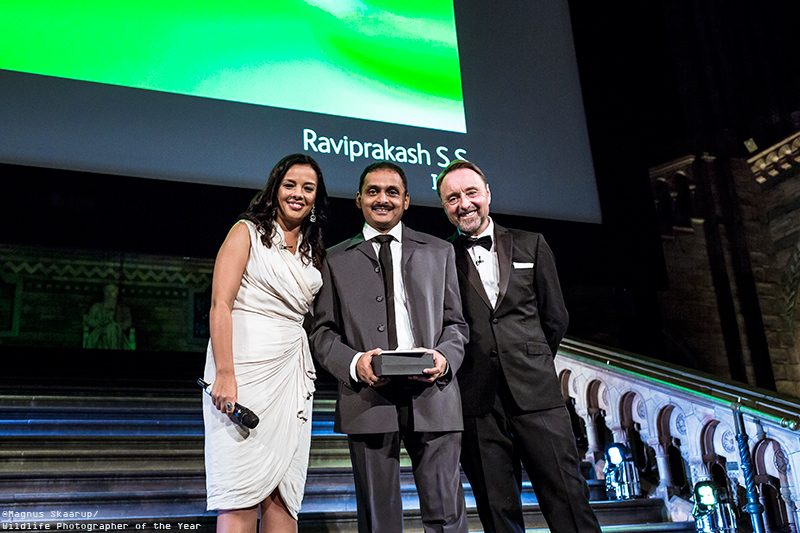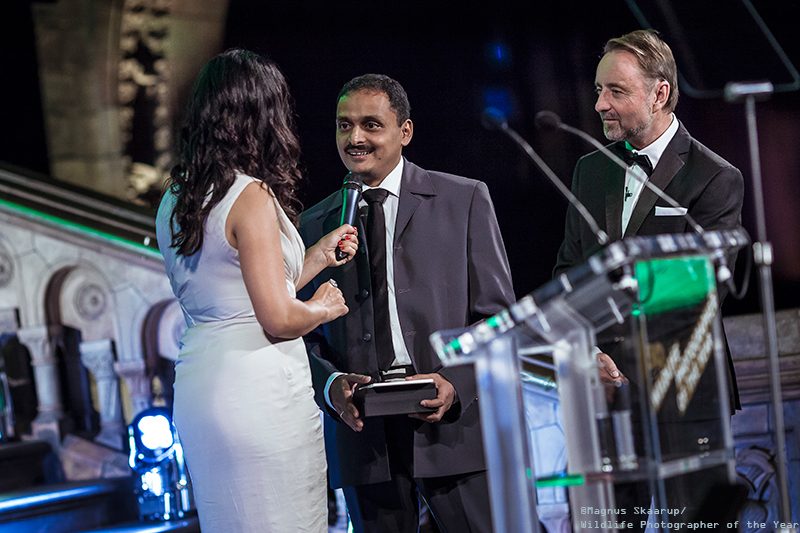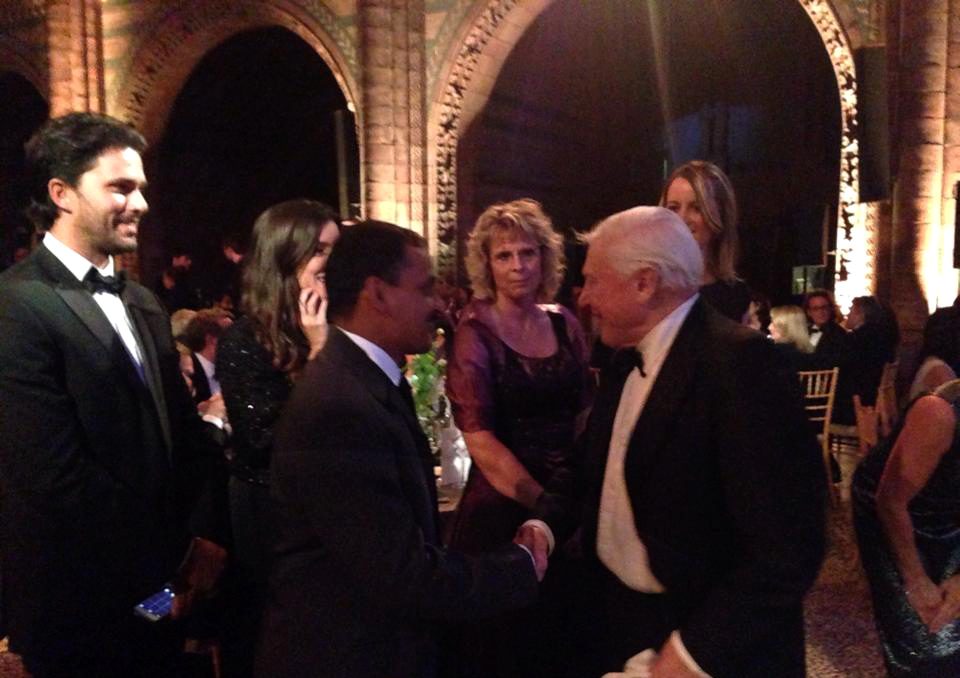 More Surprises
Then I was awestruck to see my picture displayed in NHM gallery. It can't get bigger than this, straight from my garden to NHM gallery – Fresh n Green!!! The night became more colorful when I saw my another pic "Pure magic" displayed as finalist. It was double Oscars and both these images were captured meters away from my home.. Ah unbelievable!!
To put the things into perspective about names mentioned above Frans mentioned that Sir David Attenborough had presented first ever WPY way back in 1965. And Nat Geo has started photography award in Netherlands named against Frans Lanting himself.. Hmmm!!!
I was also very happy to know that two young Indians Sitara Karthikayan and Gaurav Narayan declared as Finalists in 11-14 years and WILD-I category respectively. Also It was indeed a special moment when fellow photographers and judges showed lot of interest in Western Ghats.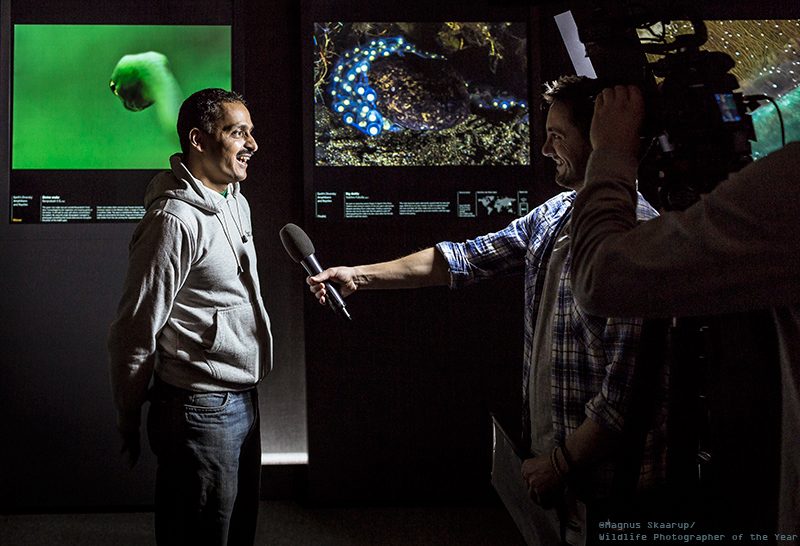 Another Sweet Beginning
Having tasted this, I want more. I surely want to taste it myself but I am also very eager to hear this story from fellow Indians.
It was "Pure magic" that night..indeed "Divine Snake" took me there. But there were lot of people in the background too. I would like to thank you, If your name has any of O, E, A, U, I and helped me directly or indirectly in my journey. Special thanks to my parents, wife, sister, friends, mentors who were the pillars behind this pinnacle.